Handmade Jewelry By Marianne Grigg
Handmade bead braceletís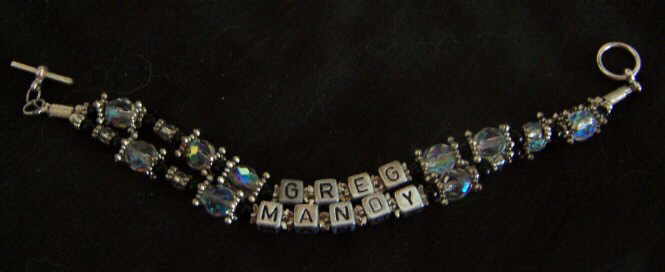 Mommie Bracelet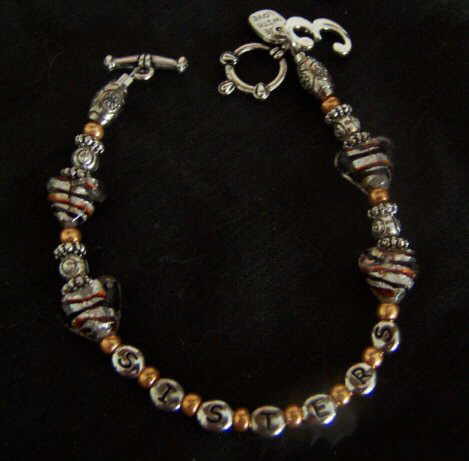 Sisters Bracelet
Also could be ID Bracelet
Handmade bead braceletís pricing: 1-Strand $25, 2- Strand $35, 3-Strand $45,
this includes up to 8 letter blocks per strand in Sterling Silver, Sterling Silver Clasp, Sterling Silver Charm and glass beads.
(Add $15.00 for all Sterling Sliver beads). Please allow10 days to two weeks for bracelet to be completed.
NO TWO are MADE ALIKE. Free priority shipping within the United States.
Payment by check (check must clear bank before shipping) or PAYPAL. Email order to xpaetzold@yahoo.com.
Blinking Earrings and Necklaces (Batteries included)
All blinkys can be made into earrings or necklaces!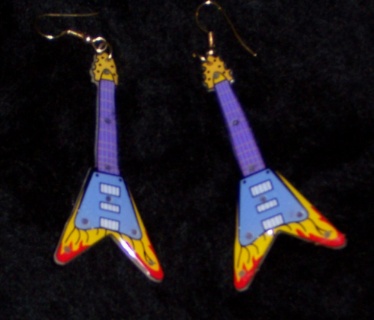 See them blink!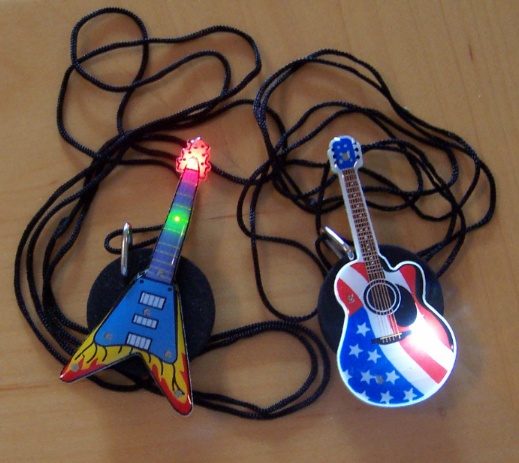 Necklaces!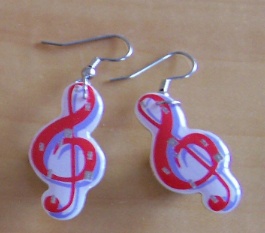 See them blink!
Pick Earrings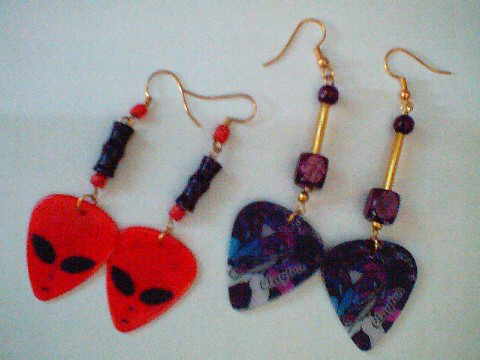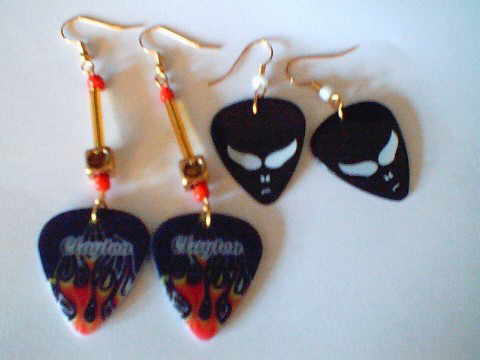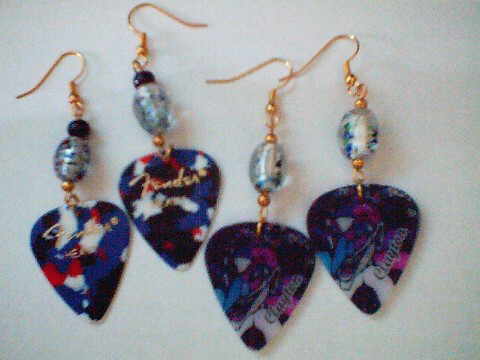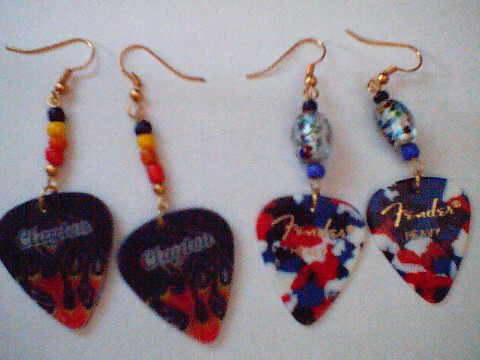 All earrings are made from real guitar picks or blinkys!
E-MAIL MARIANNE for a pair of your own.
 XPAETZOLD@YAHOO.COM
Please put "jewelry" in the subject line,
 so she will know it's not junk mail.